Description
Please install Microsoft Windows Server 2008 R2 Standard system before placing an order.
Please make sure your system edition is Microsoft Windows Server 2008 R2 Standard.
We only sell the product key. If you need the system installation package, please download from the official website.
After order, we will delivery of the digital activation serial code to your email.
The license number has 25 digits and consists of numbers and capital letters.
Windows Server 2008 R2 Activation Methods
Activated by Initial Configuration Tasks, Server Manager etc
Click "Activate Windows"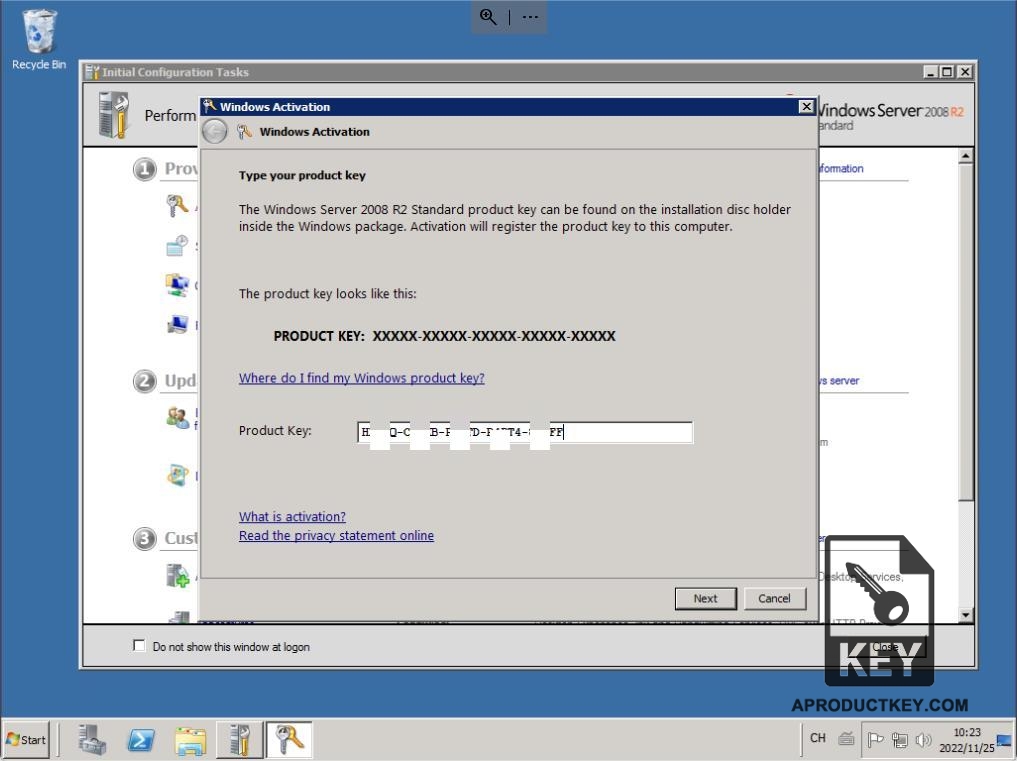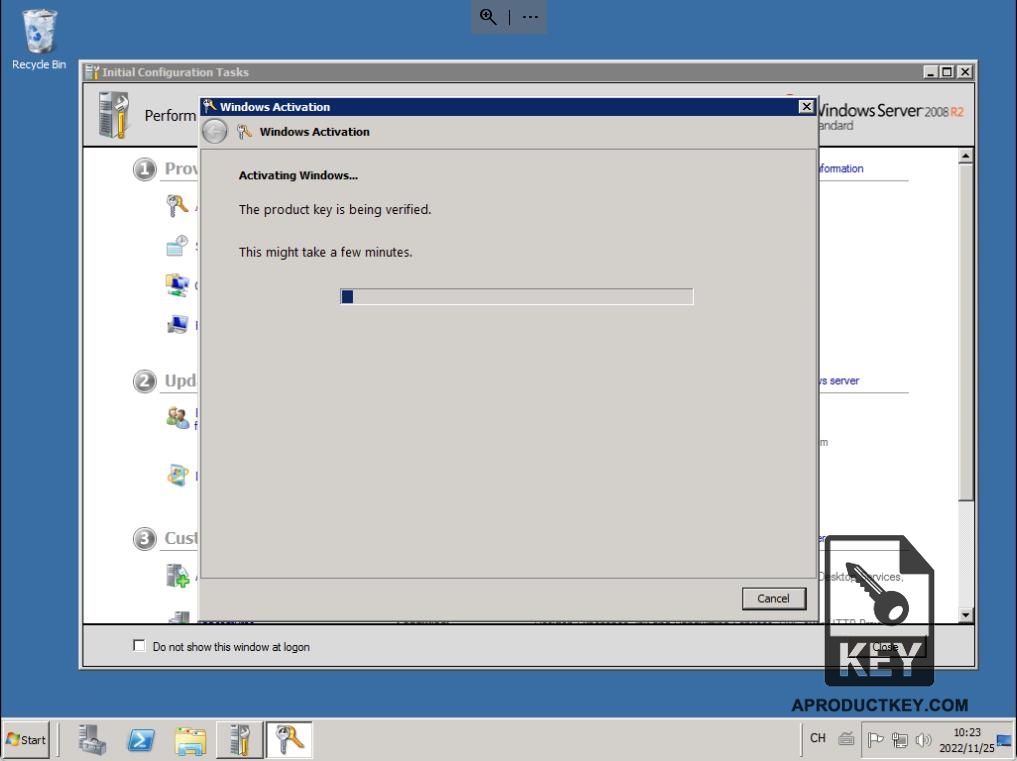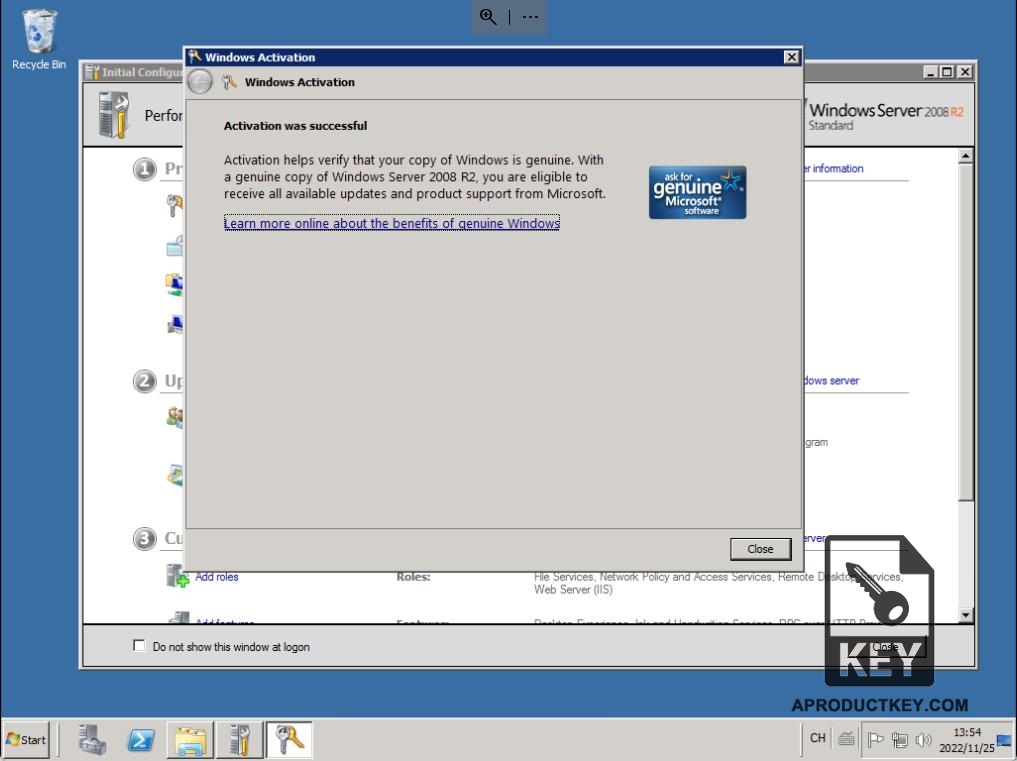 Activation Errors
1.Error Code 0x80072F8F
Solution
Click "Show me other ways to activate"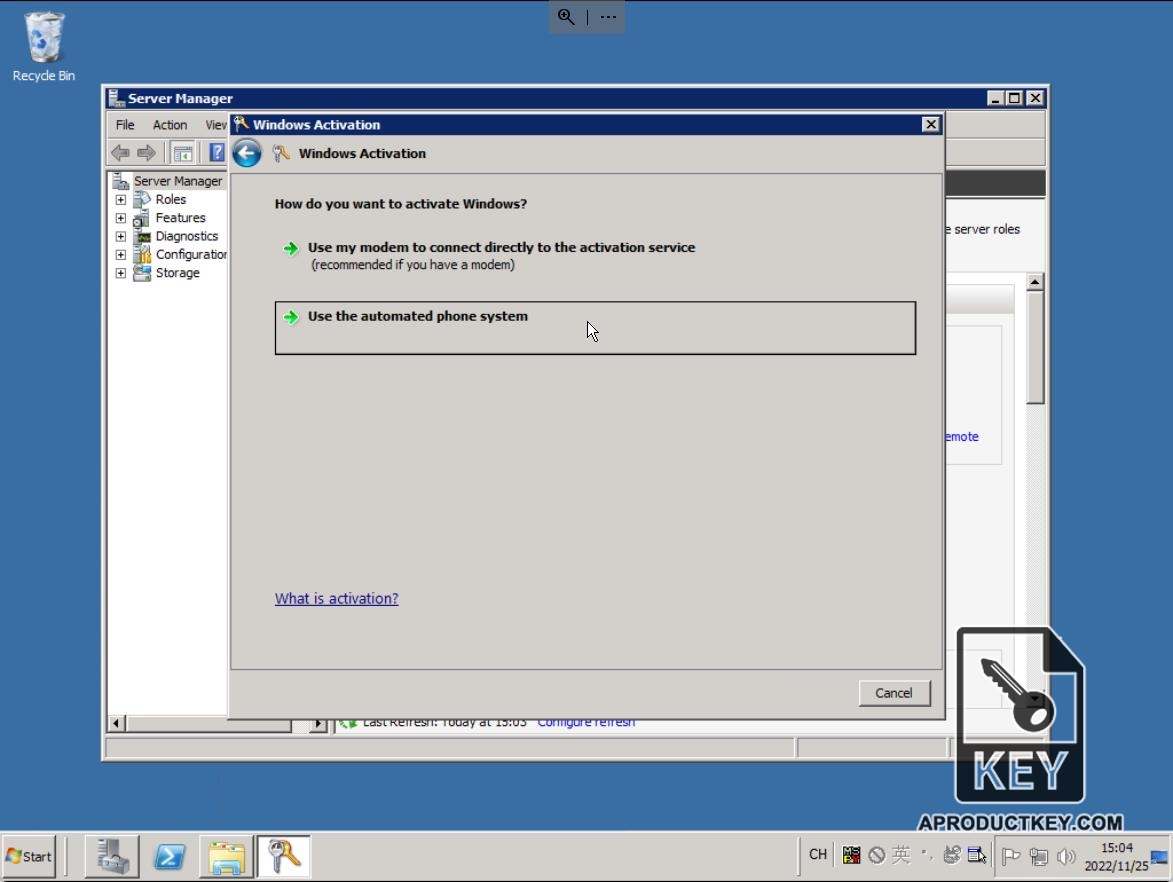 Use the automated phone system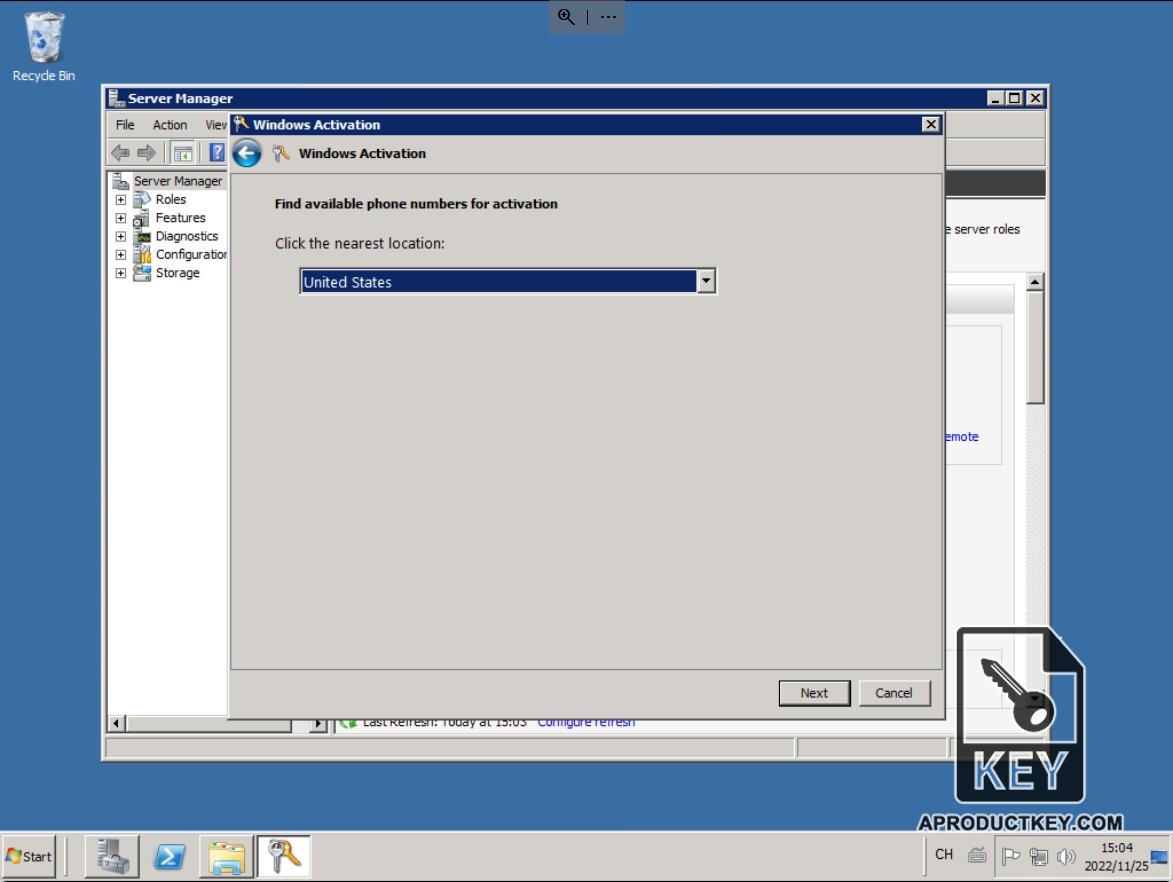 Click the nearest location
Get system installation ID number
Please send us the installation ID, we will send you confirmation ID for activation.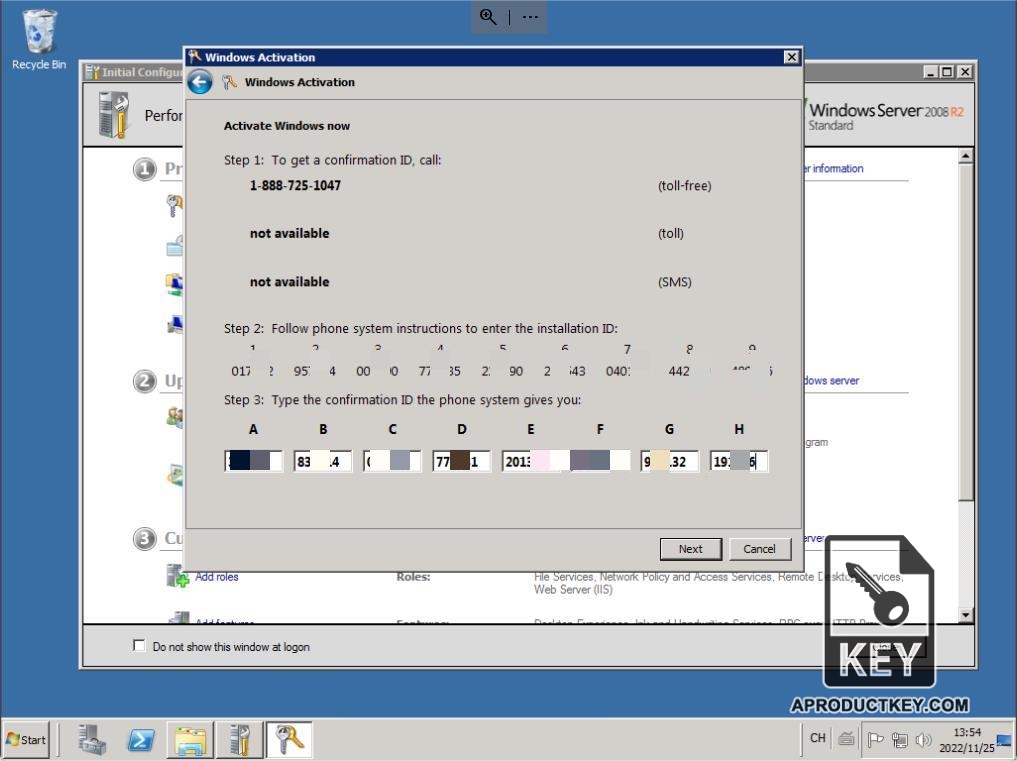 Type the confirmation ID for activation